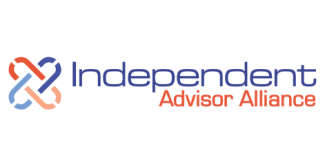 CIO Monthly Observations - November 2023
Markets in Review
Stock markets fell for the third month in a row, with the S&P 500 dropping -2.2% on the month, which reduced its year-to-date gains to 9.2%. The MSCI All Country World index also fell, losing -3.1% in October, which leaves its year-to-date return at 5.2%. Bonds also dropped with the Bloomberg BarCap U.S. Aggregate Bond index down -2.6% for the month, reducing its year-to-date return to a -2.8% loss.
The stock market has been affected by rising interest rates, disfunction in Washington and now a second war in the Middle East (in addition to the war in Ukraine), but the economy continues to produce at a high level and unemployment has remained low, despite the fact that inflation is too high.
Monthly Highlights
Hamas terrorists invaded Israel in a surprise attack. House Speaker Kevin McCarthy was removed. Earnings and economic data have been mixed
News in Review
Below are some stories that caught our eye this past month. To learn more, follow the links to the full article. Hamas Invades Israel
On October 7th, Hamas militants invaded Israel and slaughtered 1400 men, women and children in a brazen attack, almost 50 years to the day of the Yom Kippur War. The indiscriminate killing of civilians enraged Israel citizens and their government, and now a war is being waged between the two sides, with innocent Palestinian and Israeli civilians caught in the crossfire. The United States has tried to intervene to coordinate the safe passage of humanitarian assistance to Palestine, but it has also increased its military forces in the region to try to deter Iran – which sponsors the Hamas terrorist group in Palestine and the Hezbollah terrorist organization in Syria – so that the conflict doesn't widen.
Speaker McCarthy Ousted, Mike Johnson Replaces Him
Republican House Speaker Kevin McCarthy was removed from his position when 8 Republicans joined with 208 Democrats to vote him out. Although, 210 Republicans voted for him, it wasn't enough for him to stay in power. He is now succeeded by Mike Johnson, a Republican from Louisiana and it remains to be seen how he will hold the House together as they have a very narrow majority and increasingly disparate ideas about how to govern.
Stocks, Treasury Yields Retreat Amid Mixed Earnings and Economic Data
United States Gross Domestic Product (GDP) grew faster than expected as consumer spending remained resilient and the labor market continued to defy expectations, but disappointing results from tech companies overshadowed the positive economic news, driving stock prices and bond yields lower.
Restaurant Adds Surcharge to Family's Bill Because of 'Loud' Kids
A restaurant in rural Georgia has some fine print on the bottom of its menu – it says that there will be a surcharge for "adults who are unable to parent." The parents of young children thought the restaurant was kidding when they added
$50 to their bill. Needless to say, the parents were upset and the story went viral – even appearing on some TV news shows.
DISCLOSURES
Securities offered through LPL Financial, Member FINRA/SIPC. Investment advice offered through Independent Advisor Alliance, a registered investment advisor. Independent Advisor Alliance and Blackbridge Financial are separate entities from LPL Financial. The opinions expressed in this material do not necessarily reflect the views of LPL Financial.
This newsletter was written and produced by the Independent Advisor Alliance, LLC. Content in this material is for general information only and not intended to provide specific advice or recommendations for any individual. All performance referenced is historical and is no guarantee of future results. All indices are unmanaged and may not be invested into directly. The views stated in this letter should not be construed directly or indirectly as an offer to buy or sell any securities mentioned herein. Due to volatility within the markets mentioned, opinions are subject to change without notice. Information is based on sources believed to be reliable; however, their accuracy or completeness cannot be guaranteed. Past performance does not guarantee future results.
S&P 500 INDEX: The Standard & Poor's 500 Index is an unmanaged, capitalization-weighted index of 500 stocks designed to measure performance of the broad domestic economy through changes in the aggregate market value of 500 stocks representing all major industries.
NASDAQ 100 INDEX: The Nasdaq 100 Index is an unmanaged, capitalization-weighted index of the largest 100 non- financial stocks traded on the Nasdaq market. Unlike the S&P 500 it does not represent all major industries and may be more volatile than more broadly constructed indices.
MSCI ACWI INDEX: The MSCI ACWI captures large- and mid-cap representation across 23 developed markets (DM) and 24 emerging markets (EM) countries. With 2,495 constituents, the index covers approximately 85% of the global investable equity opportunity set.
Bloomberg U.S. Aggregate Bond Index: The Bloomberg U.S. Aggregate Bond Index is a broad-based index of the U.S. investment-grade, fixed-rate bond market, including both government-related and corporate securities and mortgage- backed and asset-backed securities.
Please note this newsletter contains hyperlinks to additional content. The information being provided is strictly as a courtesy. We make no representation as to the completeness or accuracy of information provided by these websites.